Battling a Bulging Hernia
Don't Ignore Your Groin Pain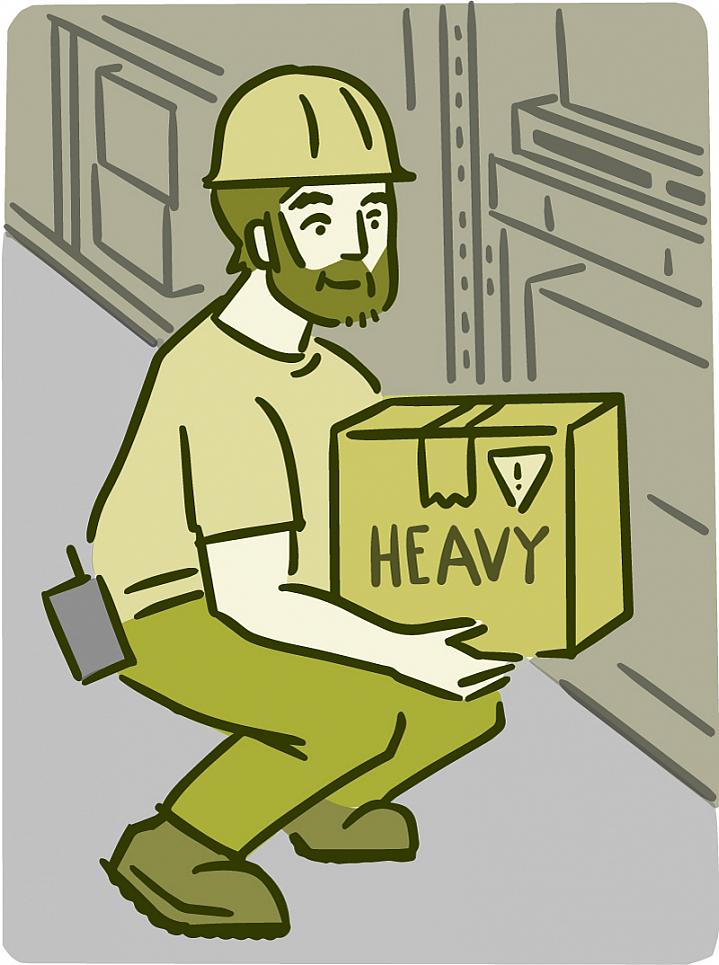 Usually, the wall of the abdomen is strong. The muscles keep your intestine in place. But if there's a weak spot, the intestine can push through and form a hernia. A person may be born with a weakness there, or the weakness may develop over time later in life.
"It's like when you look at an old tire on a car and you see kind of a bulge on the sidewall of the tire. That's because there's a weakness in the wall of the tire. And the air is pushing the wall of the tire outward to create that bulge," says Dr. Dana K. Andersen, an NIH hernia expert.
A hernia developing in the abdomen is extremely common. Babies, children, and adults get them. Most of the time, hernias are found in men over 40. Can lifting heavy objects give you a hernia? Maybe if you already have a weakness in the wall of your abdomen.
"The majority—three-quarters—of abdominal wall hernias are in the groin," Andersen says. The groin region is the lower abdomen.
The first sign of a hernia is a small bulge from the lower abdomen. You may notice it only when you stand up, cough, jump, or strain. That's because those activities increase the pressure within your abdomen. That increased pressure can make a part of your intestine pop out of an area of weakness. When you lie down, the bulge may go away.
If you think you may have a hernia, ask your doctor. A doctor can usually detect a hernia during a physical exam. Your doctor can rule out other conditions that cause bulges or lumps.
If the bulge is very soft, your doctor may be able to massage the intestine back into the abdomen. A small, soft hernia that does not cause pain may not need treatment right away. The doctor may suggest watching and waiting for changes, like pain, to develop. If a hernia is painful or large, your doctor may suggest you see a surgeon for advice. You may need surgery to repair the hernia.
If your doctor can't massage the intestine back into the abdomen, that means it's trapped. A trapped intestine is dangerous because its blood supply can be cut off or strangulated."The rim of the defect is forming a sort of a noose around the abdominal contents," Andersen explains. "If that noose is tight enough so that the loop of intestine can't be eased back through the defect, then the concern is that the intestine itself could be injured by strangulation."
A strangulated hernia can be very serious and even life threatening. Symptoms include severe pain that doesn't go away, nausea, and vomiting.
Surgery is usually needed if the intestine is trapped—and emergency surgery if it's strangulated. A hernia is one of the most common reasons for surgery in the United States. "It's a successful and low-risk procedure done about 800,000 times a year in the United States," Andersen says.
If you think you may have a hernia, talk with your doctor. And check out the tips in Wise Choices for how to keep a hernia from getting worse. Keep in mind that anyone with sudden pain in the groin should immediately seek medical help.
NIH Office of Communications and Public Liaison
Building 31, Room 5B52
Bethesda, MD 20892-2094
nihnewsinhealth@od.nih.gov
Tel: 301-451-8224
Editor: Harrison Wein, Ph.D.
Managing Editor: Tianna Hicklin, Ph.D.
Illustrator: Alan Defibaugh
Attention Editors: Reprint our articles and illustrations in your own publication. Our material is not copyrighted. Please acknowledge NIH News in Health as the source and send us a copy.