NIH Director's Blog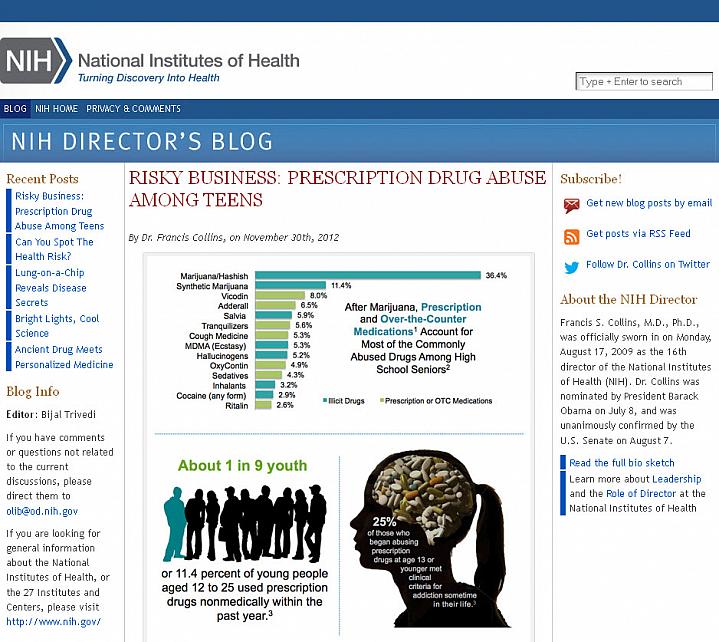 In his new blog, NIH Director Dr. Francis Collins highlights discoveries in biology and medicine that are game changers, noteworthy or just plain cool. Depending on what's going on in the world of biomedical research, he may tell you about an interesting study in a journal, or share his thoughts about a news item or public health issue.
Visit the website:
https://directorsblog.nih.gov
NIH Office of Communications and Public Liaison
Building 31, Room 5B52
Bethesda, MD 20892-2094
nihnewsinhealth@od.nih.gov
Tel: 301-451-8224
Editor: Harrison Wein, Ph.D.
Managing Editor: Tianna Hicklin, Ph.D.
Illustrator: Alan Defibaugh
Attention Editors: Reprint our articles and illustrations in your own publication. Our material is not copyrighted. Please acknowledge NIH News in Health as the source and send us a copy.