Genomic Careers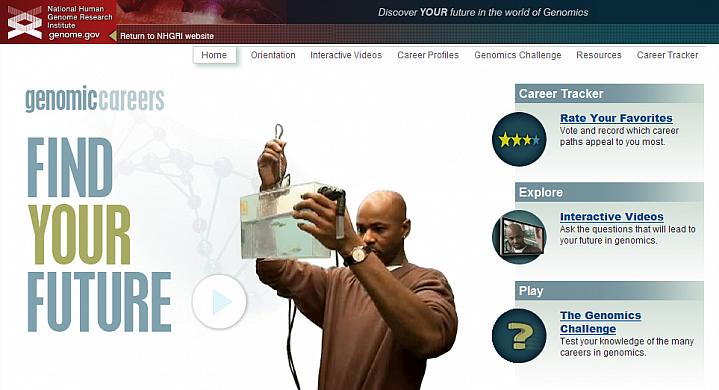 Thinking of a career in genetics or genomics? This new site shows you the wide range of opportunities. See interviews of professionals at different points in their careers and take video tours of genomic facilities. Online tools let you rate potential career choices and play the interactive Genomics Challenge quiz.
Visit the website:
http://www.genome.gov/GenomicCareers/
NIH Office of Communications and Public Liaison
Building 31, Room 5B52
Bethesda, MD 20892-2094
nihnewsinhealth@od.nih.gov
Tel: 301-451-8224
Editor: Harrison Wein, Ph.D.
Managing Editor: Tianna Hicklin, Ph.D.
Illustrator: Alan Defibaugh
Attention Editors: Reprint our articles and illustrations in your own publication. Our material is not copyrighted. Please acknowledge NIH News in Health as the source and send us a copy.