Tracking COVID-19 in Wastewater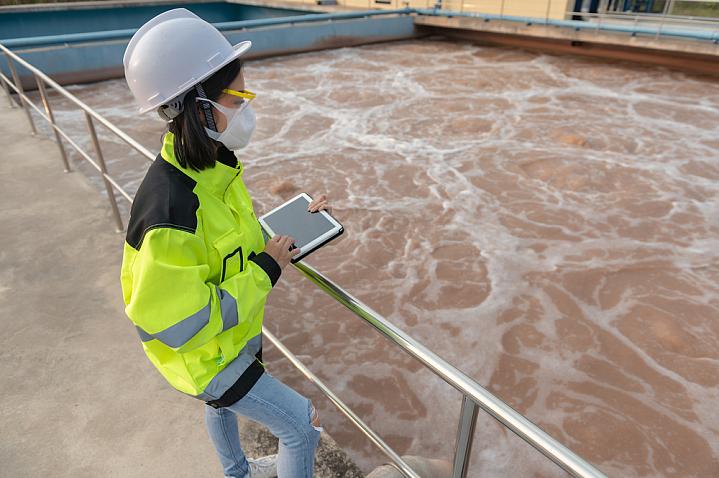 kittirat roekburi / Shutterstock
If you're infected with SARS-CoV-2, the virus that causes COVID-19, you shed virus down the drain each time you wash your hands or use the toilet. This happens even if you don't have symptoms. Scientists have been tracking levels of SARS-CoV-2 in wastewater for early clues about infections in cities and towns.
Wastewater tracking has some advantages over clinical tests. It's much less expensive. And it doesn't require people to seek out testing. But this method hadn't been able to track specific variants of the virus.
A team of researchers designed a new system to get more detailed information about SARS-CoV-2 variants from wastewater. They adapted a magnetic nanobead that can capture more of the virus's genetic material from water. They also built a computer program that quickly recognizes small pieces of the genetic material.
Researchers tested the system for a year in San Diego, California. It picked out new variants, like Delta and Omicron, weeks before they showed up in clinical tests. The system also found variants rarely seen in the clinic.
"Tracking new variants of concern in the clinic is slow and expensive," explains Dr. Kristian Andersen from Scripps Research Institute, who co-led the study. "But with this new tool, you can take one wastewater sample and basically profile the whole city."
The team is now expanding the program to track other viruses.
NIH Office of Communications and Public Liaison
Building 31, Room 5B52
Bethesda, MD 20892-2094
nihnewsinhealth@od.nih.gov
Tel: 301-451-8224
Editor: Harrison Wein, Ph.D.
Managing Editor: Tianna Hicklin, Ph.D.
Illustrator: Alan Defibaugh
Attention Editors: Reprint our articles and illustrations in your own publication. Our material is not copyrighted. Please acknowledge NIH News in Health as the source and send us a copy.