Asian-Language Resources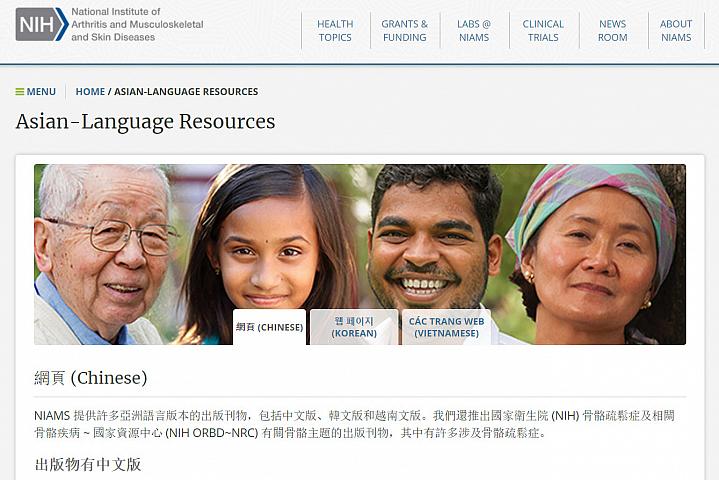 Get information about conditions that affect your bones, joints, muscles, and skin in several Asian languages. NIH has free, easy-to-read information in Chinese, Korean, and Vietnamese.
Learn more about topics like arthritis, acne, back pain, and more.
Visit the website:
https://www.niams.nih.gov/asian-language-resources
NIH Office of Communications and Public Liaison
Building 31, Room 5B52
Bethesda, MD 20892-2094
nihnewsinhealth@od.nih.gov
Tel: 301-451-8224
Editor: Harrison Wein, Ph.D.
Managing Editor: Tianna Hicklin, Ph.D.
Illustrator: Alan Defibaugh
Attention Editors: Reprint our articles and illustrations in your own publication. Our material is not copyrighted. Please acknowledge NIH News in Health as the source and send us a copy.