Science Education: Technology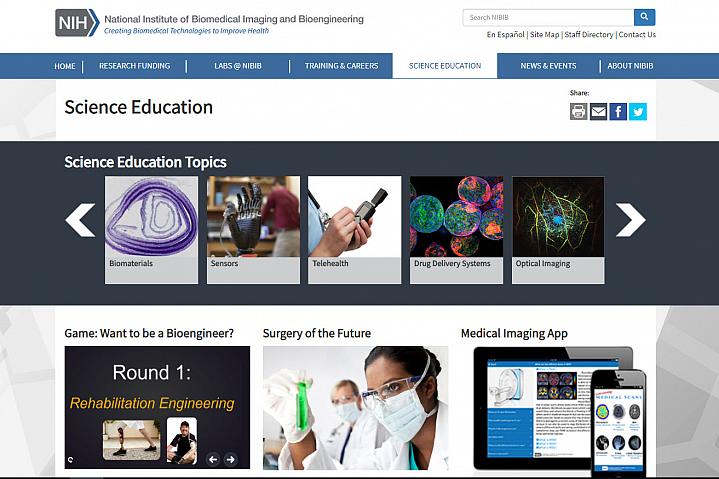 Learn about cutting-edge health care technologies and how NIH-supported researchers are improving them. Topics include tissue engineering, biomaterials, sensors, and more.
You can get an app to discover how medical scans work. Another can take you inside a surgery room of the future.
Visit the website:
http://www.nibib.nih.gov/science-education
NIH Office of Communications and Public Liaison
Building 31, Room 5B52
Bethesda, MD 20892-2094
nihnewsinhealth@od.nih.gov
Tel: 301-451-8224
Editor: Harrison Wein, Ph.D.
Managing Editor: Tianna Hicklin, Ph.D.
Illustrator: Alan Defibaugh
Attention Editors: Reprint our articles and illustrations in your own publication. Our material is not copyrighted. Please acknowledge NIH News in Health as the source and send us a copy.