Did You Know? Cancer Videos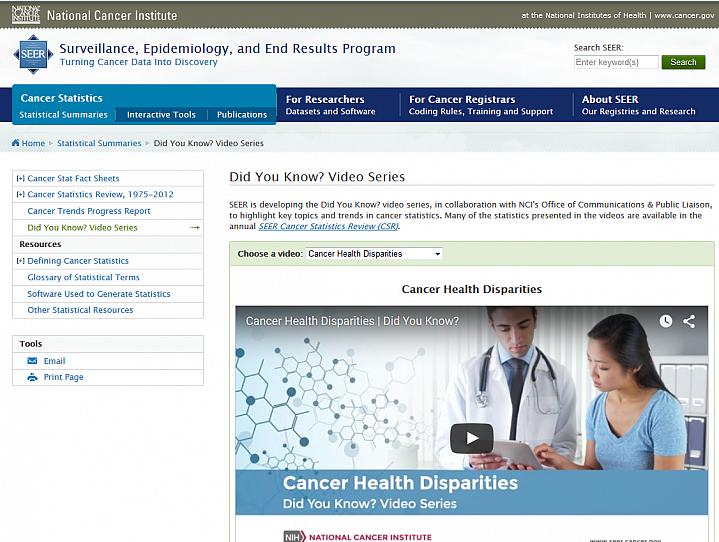 A new series of short videos from NIH explains some of the statistics and trends behind different types of cancer, including colorectal, prostate, breast, and lung cancers. Learn about related topics, such as the link between excess weight and cancer risk. To choose from more than a dozen options, open the "Choose a video" drop-down menu.
Visit the website:
https://seer.cancer.gov/statistics/videos/
NIH Office of Communications and Public Liaison
Building 31, Room 5B52
Bethesda, MD 20892-2094
nihnewsinhealth@od.nih.gov
Tel: 301-451-8224
Editor: Harrison Wein, Ph.D.
Managing Editor: Tianna Hicklin, Ph.D.
Illustrator: Alan Defibaugh
Attention Editors: Reprint our articles and illustrations in your own publication. Our material is not copyrighted. Please acknowledge NIH News in Health as the source and send us a copy.