Add NIH's Free Content to Your Website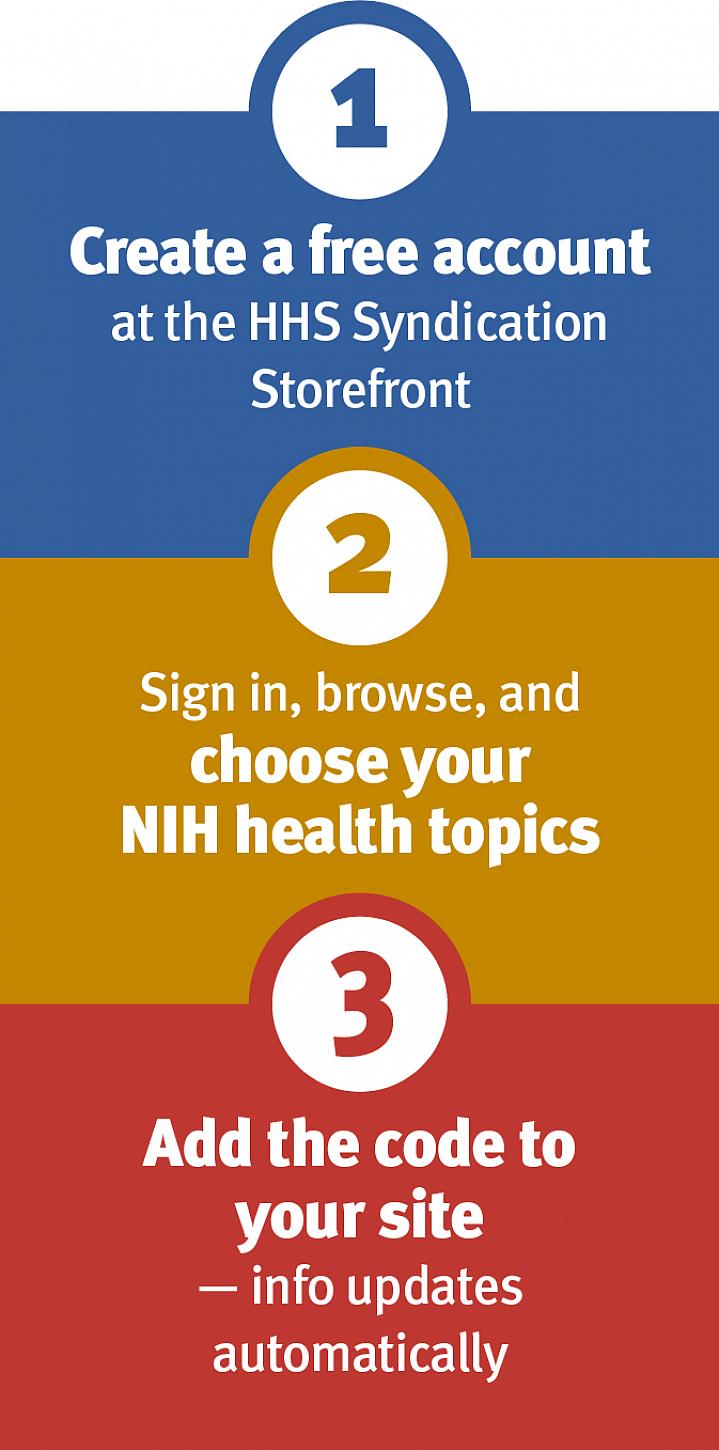 If you have a website or blog, or manage one for your organization, NIH has a new way for you to get trusted, up-to-date health information added directly to your site. It's called "content syndication," and it's an easy way to share high-quality articles, images, infographics, videos, podcasts, and other credible material that updates automatically on your site.
Using NIH's information can save you time and money: You can include quality health content without worrying about updating it. Browse and choose from topics in the syndication catalog and then simply add the related code to your Web page. The end result: NIH content will appear on your Web page and fit in with your site's existing look and feel. To learn more about adding reliable health information to your site, visit www.nih.gov/health/syndication. Or see step-by-step instructions for using NIH content via the U.S. Department of Health and Human Services' Syndication Storefront.
NIH Office of Communications and Public Liaison
Building 31, Room 5B52
Bethesda, MD 20892-2094
nihnewsinhealth@od.nih.gov
Tel: 301-451-8224
Editor: Harrison Wein, Ph.D.
Managing Editor: Tianna Hicklin, Ph.D.
Illustrator: Alan Defibaugh
Attention Editors: Reprint our articles and illustrations in your own publication. Our material is not copyrighted. Please acknowledge NIH News in Health as the source and send us a copy.