What's On Your Plate?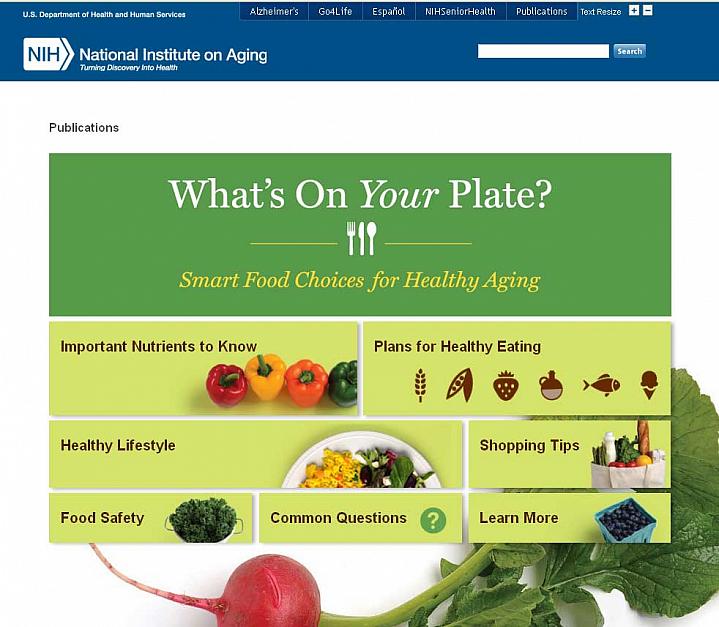 Making smart food choices can be a challenge as we get older. This site offers helpful videos and ideas for healthy eating and aging. Get shopping tips and learn about nutrients, food safety, and maintaining a healthy weight.
Visit the website:
https://www.nia.nih.gov/health/publication/whats-your-plate
NIH Office of Communications and Public Liaison
Building 31, Room 5B52
Bethesda, MD 20892-2094
nihnewsinhealth@od.nih.gov
Tel: 301-451-8224
Editor: Harrison Wein, Ph.D.
Managing Editor: Tianna Hicklin, Ph.D.
Illustrator: Alan Defibaugh
Attention Editors: Reprint our articles and illustrations in your own publication. Our material is not copyrighted. Please acknowledge NIH News in Health as the source and send us a copy.