Herbs at a Glance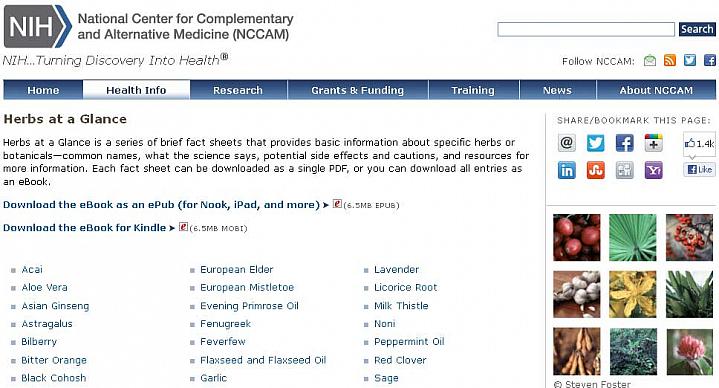 Plant-based supplements like ginkgo, echinacea and St. John's wort are widely available and lots of people use them. But are they safe and effective? Find out what the science says. This website offers easy-to-read fact sheets about nearly 50 herbs and botanicals. Each can be downloaded separately as PDFs or together as an eBook.
Visit the website:
https://nccih.nih.gov/health/herbsataglance.htm
NIH Office of Communications and Public Liaison
Building 31, Room 5B52
Bethesda, MD 20892-2094
nihnewsinhealth@od.nih.gov
Tel: 301-451-8224
Editor: Harrison Wein, Ph.D.
Managing Editor: Tianna Hicklin, Ph.D.
Illustrator: Alan Defibaugh
Attention Editors: Reprint our articles and illustrations in your own publication. Our material is not copyrighted. Please acknowledge NIH News in Health as the source and send us a copy.