Check Up on Your Bones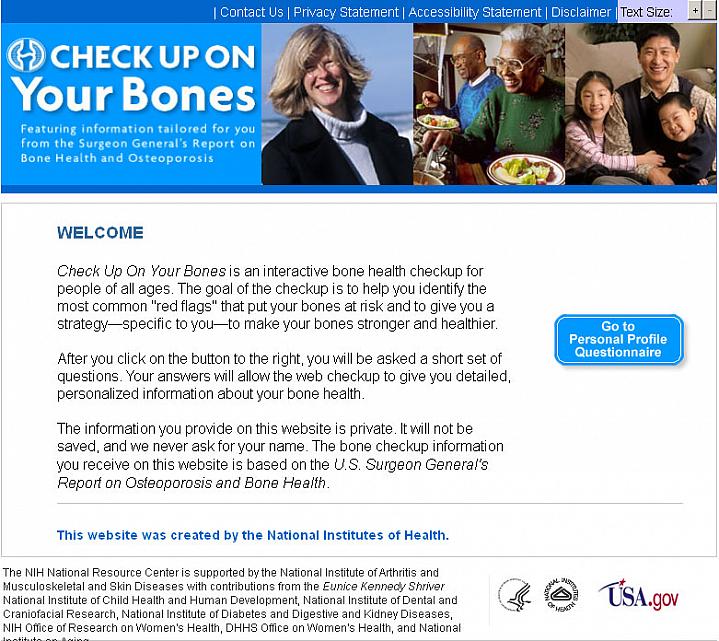 Are your bones healthy and strong? Learn more about osteoporosis with this interactive Web tool. Answer a set of questions, and the site will identify factors that put you at risk for bone loss. This easy-to-use website even suggests ways to improve your bone health.
Visit the website:
https://www.niams.nih.gov/Health_Info/bone/Optool/index.asp
NIH Office of Communications and Public Liaison
Building 31, Room 5B52
Bethesda, MD 20892-2094
nihnewsinhealth@od.nih.gov
Tel: 301-451-8224
Editor: Harrison Wein, Ph.D.
Managing Editor: Tianna Hicklin, Ph.D.
Illustrator: Alan Defibaugh
Attention Editors: Reprint our articles and illustrations in your own publication. Our material is not copyrighted. Please acknowledge NIH News in Health as the source and send us a copy.