Family Checkup: Positive Parenting Prevents Drug Abuse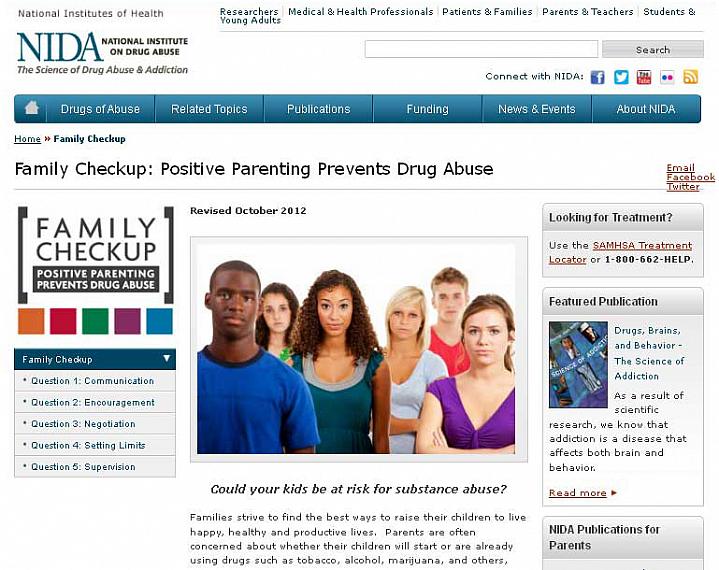 Parents have a new online resource to help keep their children drug-free. Questions guide you toward better communication skills to catch problems early, support positive behavior, and stay aware of what is happening in your children's lives. Videos show examples of how to use the strategies outlined on the website.
Visit the website:
https://www.drugabuse.gov/family-checkup
NIH Office of Communications and Public Liaison
Building 31, Room 5B52
Bethesda, MD 20892-2094
nihnewsinhealth@od.nih.gov
Tel: 301-451-8224
Editor: Harrison Wein, Ph.D.
Managing Editor: Tianna Hicklin, Ph.D.
Illustrator: Alan Defibaugh
Attention Editors: Reprint our articles and illustrations in your own publication. Our material is not copyrighted. Please acknowledge NIH News in Health as the source and send us a copy.