Herpes in Hiding
Genital Herpes Often Unrecognized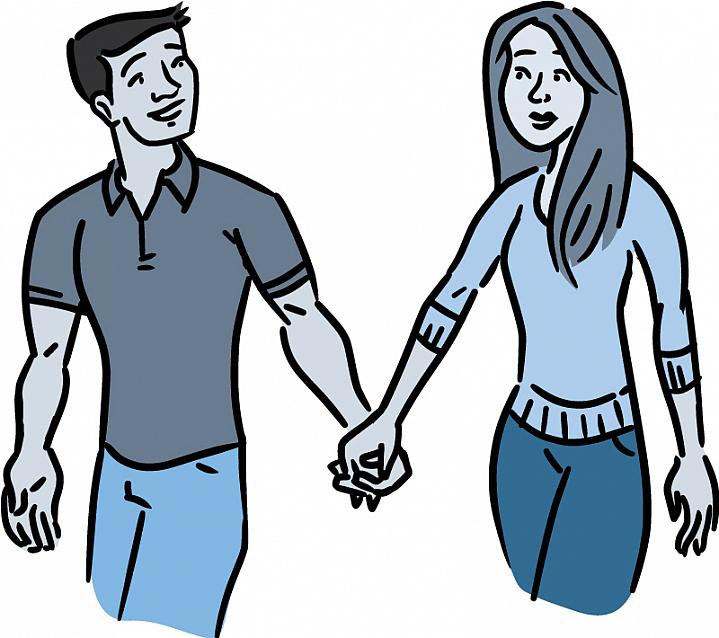 It's an uncomfortable topic, but it's a health issue you should know about. Nationwide, about 1 out of 6 people between ages 14 and 49 is infected with the herpes simplex virus type 2—the main cause of genital herpes. Surprisingly, most people don't know they're infected. Even if you have no symptoms, or only mild ones, you can still transmit the virus to others.
Herpes simplex virus (HSV) comes in 2 forms. The most common, HSV-1, is best known for causing cold sores or fever blisters on the face, especially on the lips and mouth. But HSV-1 can also cause genital herpes. HSV-2 usually affects the genitals, but can also infect the mouth. Both types of HSV can pass from one person to another through sexual or other skin-to-skin contact.
"Once people are infected with herpes simplex, the virus stays in the body for the rest of their lives," says Dr. Carolyn Deal, who heads the sexually transmitted diseases branch at NIH. Symptoms may first appear about 2 weeks after infection. After that, the herpes virus goes into hiding in your nerve cells. It may re-emerge several times a year. Over time, reappearances occur less often.
The first outbreak is usually the most severe and lasts the longest, sometimes 2 to 4 weeks. During an outbreak, you might notice tingling or sores (lesions) near the area where HSV first entered your body. Small red bumps are the first to appear. They change into small blisters, and then become itchy, painful sores that might develop a crust. The sores eventually heal without leaving a scar.
Often, though, people don't recognize their first genital herpes outbreak or later recurrences. A study by the U.S. Centers for Disease Control and Prevention found that more than 80% of people with HSV-2 infections have not been diagnosed with the disease.
Your health care provider can sometimes diagnose genital herpes by looking at the sores or testing a sample from infected skin. Between outbreaks, a blood test can detect evidence of HSV-1 or HSV-2.
Although there's no cure for herpes, prescription medicines can help calm symptoms and prevent future outbreaks. Taken regularly, these medications can also reduce the risk of passing herpes to sexual partners.
"For prevention, the recommendations for genital herpes are similar to many other sexually transmitted diseases," says Deal. The most reliable way to prevent infection is to abstain from sex or to be in a long-term monogamous relationship with an uninfected partner. Condoms can also reduce the risk of transmission, but are not a reliable solution, as they may not cover all infected areas. Infected people should avoid having sex with uninfected partners during an outbreak.
Although herpes infections generally don't cause serious medical problems alone, they can cause complications. Genital herpes can increase your chances of becoming infected with HIV, the virus that causes AIDS. In rare cases, herpes outbreaks during pregnancy can put the newborn child at risk for serious or even deadly infections.
Although genital herpes is a lifelong disease, there are many options for managing the condition and preventing its spread. Talk to your health care provider about any concerns.
NIH Office of Communications and Public Liaison
Building 31, Room 5B52
Bethesda, MD 20892-2094
nihnewsinhealth@od.nih.gov
Tel: 301-451-8224
Editor: Harrison Wein, Ph.D.
Managing Editor: Tianna Hicklin, Ph.D.
Illustrator: Alan Defibaugh
Attention Editors: Reprint our articles and illustrations in your own publication. Our material is not copyrighted. Please acknowledge NIH News in Health as the source and send us a copy.